Fruitvale native Joe Cecchini will lead Canada's senior skeleton team into the upcoming World Cup season.
Cecchini was named head coach and technical lead of the National Skeleton Program, and will be joined by co-coaches Kevin Boyer and Micaela Widmer, two elite athletes and coaches in their own right.
"I have a 20-year career in Law Enforcement and planned to continue to advance my policing career after my retirement from athletic competition, but my passion for the sport just took over and led me down this path," said Cecchini in a release. "I love every day I am working with athletes across all sports at all levels."
Cecchini began his skeleton career sliding for Team Canada's development team from 2008-12. He competed on the world stage for several years, culminating in the 2018 Winter Olympics when he raced for Team Italy. He has also been coaching at the Whistler Sliding Centre the past five years.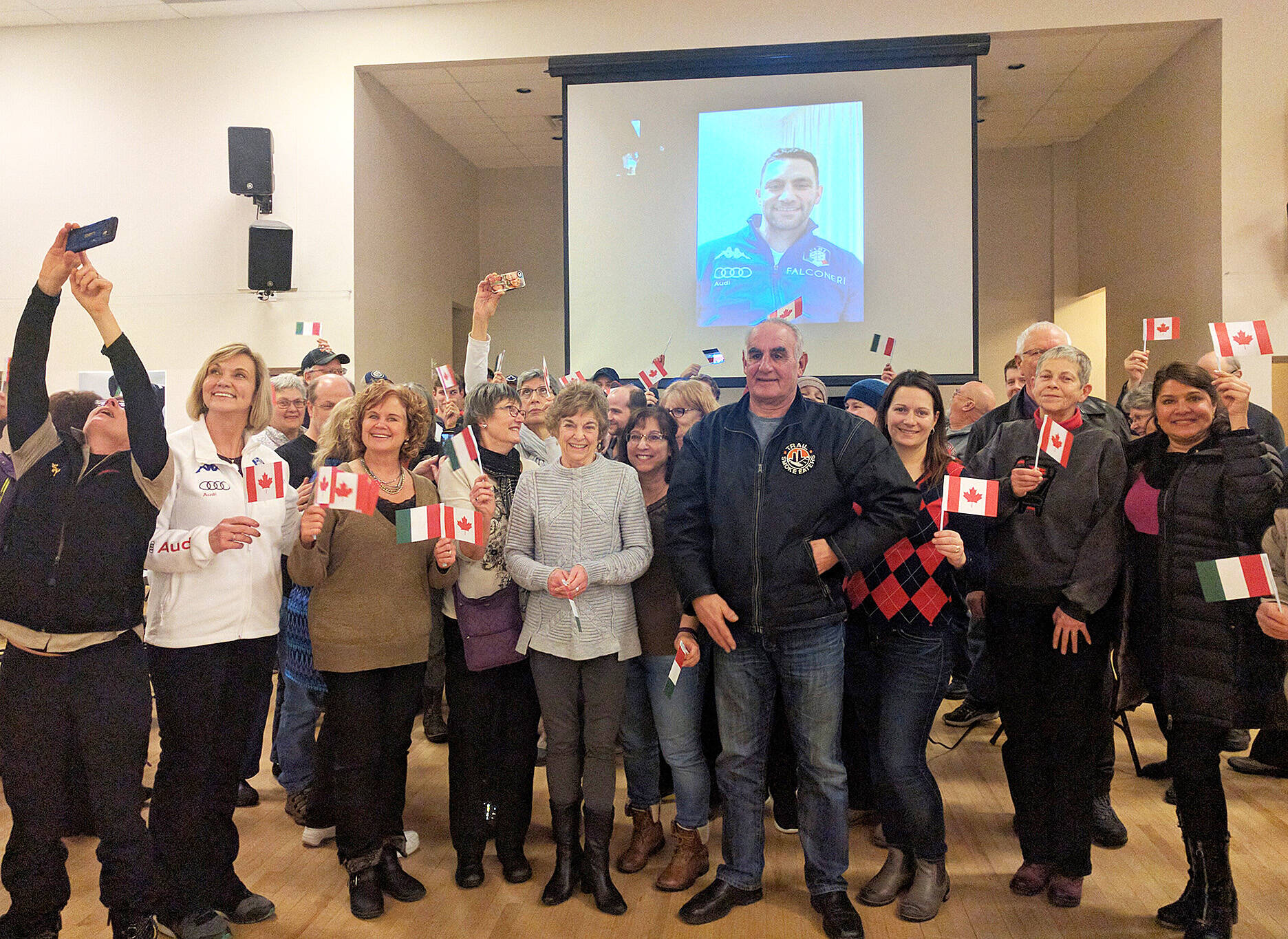 "Skeleton is a unique and exciting sport, but we have recently lacked qualified coaches and leaders in Canada," said Cecchini. "I am driven to change this, and I will use my skills, experience, and continued education to create stronger leadership, remove barriers, increase access, and continuously look for creative opportunities to grow our sport."
Cecchini's responsibilities include coordinating daily training regimens, managing training camps, and coaching the team at the World Cup. He will mentor the nation's best athletes and work with sport partners, individual coaches and the Canadian Sport Institute to align the training and preparation of Canada's elite-level skeleton athletes.
"I am dedicated, determined and some might say obsessed with helping athletes and organizations reach their full potential," said Cecchini. "As a coach and program director, I will stress the importance of being mindful of the long-term goals and implications of all actions."
The program was troubled by controversy after more than 70 athletes called for president Sarah Storey's resignation in 2022 over her "authoritarian" and inappropriate behaviour towards staff and athletes.
Calgary sport physiologist Tara McNeil replaced Storey in November 2022, running unopposed as president of Bobsleigh Canada Skeleton.
"Working with our national sport partners, it has been our top priority at Bobsleigh Canada Skeleton to rebuild a culture of respect, kindness and fairness while delivering the critical resources our athletes need to train and compete safely on the field of play," said McNeil.
"Canada's skeleton program has lacked structure and a long-term vision of late. Joe, Kevin and Micaela are highly-motivated, passionate, decisive leaders who have the energy, drive, and experience required to provide the coaching leadership needed to rebuild the daily training environment, structure and continuity along the development pathway."
Widmer and Boyer are passionate about growing the sport and encouraging female participation. Boyer will work with athletes at the World Cup, Europe Cup and North America's Cup in addition to taking on lead coaching responsibilities at the 2024 Youth Olympic Games.
Widmer will provide coaching and logistical support to Cecchini and Boyer as the National Skeleton Program Team Manager and as a Technical Coach to North America's Cup development level athletes.
Cecchini looks forward to his new path and improving the culture of Canada's skeleton program in the coming years.
"Creating a safe and competitive environment for athletes to flourish as a team, and as individuals, is my number one priority," said Cecchini. "I also take great pride in my ability to listen to others and find a collaborative approach to problem solving.
"We have a lot of work to do to rebuild our program in Canada, but it is a very exciting challenge that I'm looking forward to doing with our team of passionate coaches and athletes."
• Bobsleigh Canada Skeleton is looking for the next generation of sliders, and are holding free recruitment camps for interested youth age 14 and over to sign up. Camps go Sept. 30 at Winsport Icehouse in Calgary and Oct. 17 at the Richmond Olympic Oval.
Interested athletes can contact Micaela Widmer at mwidmer@bobcanskel.ca.