Have questions or want to learn more about water stewardship in the Lower Columbia-Kootenay hydrologic region?
Then mark Feb. 15 on your calendar as a day to have your voice heard in a community meeting focused on the life of local watersheds.
Living Lakes Canada is hosting four public engagements around water concerns and priorities in the hydrologic region which, in the immediate area, encompasses Rossland and Trail to Castlegar, Salmo and Nelson.
The first stop is Trail on Wednesday, Feb. 15 from 7 p.m. to 8:30 p.m., though the meeting locale has yet to be confirmed.
"Through this project we are collaborating with local groups to expand our water monitoring network so we can work with communities and all levels of government to protect our watersheds," explains spokesperson Bill Coedy, Lower Columbia-Kootenay reference group.
"Community perspectives and insights are a valued part of the monitoring network design. We welcome public input to ensure that the expanded monitoring network addresses local water concerns."
After Trail, the next meeting will be held in Nelson on Feb. 23 from 7 p.m. to 8:30 p.m., then in Creston, March 7 from 2 p.m. to 3:30 p.m. These meetings will be interactive sessions where participants can provide their feedback on local water concerns and monitoring priorities and ask questions about the Columbia Basin Water Monitoring Framework project.
For those who prefer virtual meetings, Living Lakes has that covered with a Zoom meeting scheduled for April 4 from 2 p.m. to 3:30 p.m.
All sessions require registration.
For those unable to attend any of the meetings, feedback can be submitted through an online survey.
To register, learn more, or receive the online survey visit: livinglakescanada.ca.
"If you have concerns around water in your region, you're not alone," says Living Lakes Canada, a Columbia Basin-based nonprofit. "The West Kootenay is vulnerable to climate change which is altering our water cycle."
Disappearing glaciers, record-breaking summer temperatures, prolonged dry periods and extreme flooding all have serious repercussions for communities and ecosystems, the water stewardship adds.
"Input (from the four community meetings) will help decide on where to install water and climate monitoring stations to track climate impacts on water supply."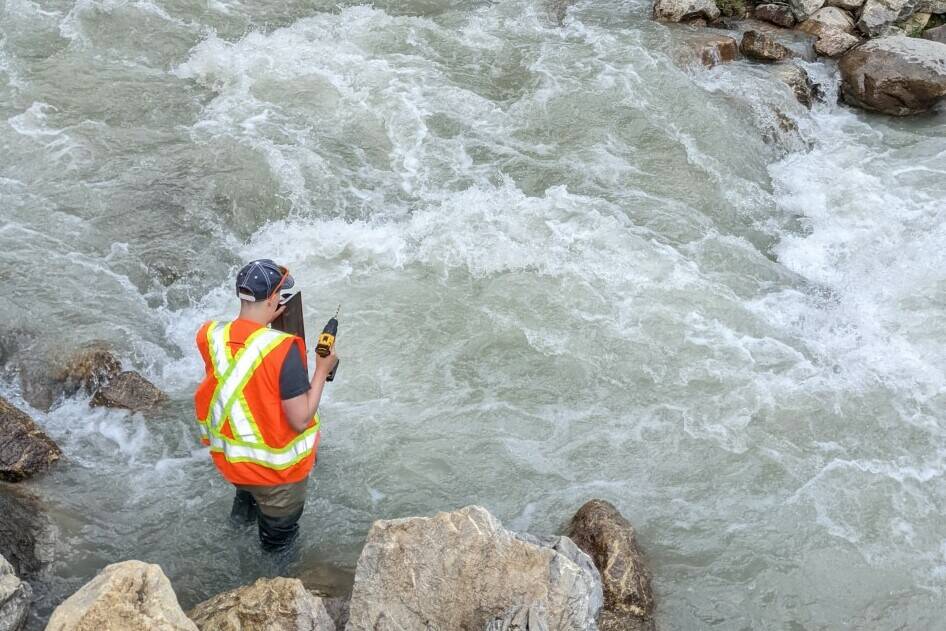 Major waterbodies in this region include the Columbia and Kootenay Rivers, the south portion of Kootenay Lake and the West Arm, Lower Arrow Lake, the Salmo River and the Goat River.
What is the Columbia Basin Water Monitoring Framework?
The goal of the Columbia Basin Water Monitoring Framework is to establish a unified monitoring network to support the tracking and understanding of climate impacts on water supply for communities and ecosystems. Living Lakes Canada is leading the methodology to establish the required monitoring network, based on selection criteria that reflect local community priorities within a scientific water balance approach.
What is water balance?
In the study of water, known as hydrology, a water balance can be used to describe the flow of water through a system, such as a watershed.
While some water is stored within the system, water moves in and out of watersheds both above and below ground through precipitation and evapotranspiration (a combination of water evaporated from the earth's surface and water released through plant leaves) as well as groundwater recharge and discharge.
The goal of the Living Lakes Canada project is to create a water balance for the Columbia Basin.
Why do we need a water balance for the Columbia Basin?
An expanded water monitoring network that provides the data required to measure the Basin's water balance is a strong foundation for responding to key environmental water concerns associated with climate change.
Living Lakes Canada explains that in order to plan future land use and ensure sustainable water management, decision-makers need to understand how much water is currently available across watersheds and how climate change will continue to impact the water cycle.
---

newsroom@trailtimes.ca
Like us on Facebook and follow us on Twitter